Heartfelt felicitations to Dr Syed Mubarak Hussain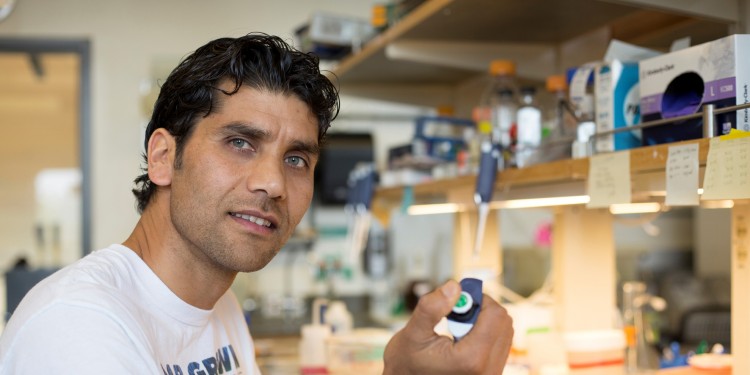 Srinagar, Jan 15: Educational Trust Kashmir (ETK), J&K conveys its heartfelt felicitations to Dr Syed Mubarak Hussain, an assistant professor of Biology at The University of New Mexico (UNM) who will receive $1.8 million over the next five years for his project "Mechanisms regulating neural identity, connectivity and function- From stem cells to circuits."
Syed Mubarak started his academic journey from
Imamia Public School Wahabpora
run under the aegis of the Educational Trust Kashmir (ETK) where his scientific acumen was groomed by the competent teachers. He was an amazing student and the teachers at
Imamia Public School Wahabpora
left no stone unturned to further nurture his natural abilities.
President ETK Mohammad Shafi Khan while conveying his greetings to Syed Mubarak expressed his deep contentment & joy over the success of ETK alumnus. He further hoped that this achievement will be a guiding force to the students of ETK to do best in their lives.
Syed, in his reminiscence has hailed the
Imamia Public School Wahabpora
and praised the support of ETK to build his scientific career. He further commended ETK for reaching out to the students of far-flung areas and establishing educational institutes in remote areas.
Dr Syed has recommended some ideas to further improve the infrastructure and the teaching methodology in ETK schools. President ETK assured him that his suggestions will be implemented on a war footing basis.
View All Notifications